Oral Cancer Exams – Mansfield, MA
Oral cancer is a very real threat to many people. As a result, most people should have an oral cancer screening during their routine dental exam. This is the sixth deadliest cancer globally, so this is a serious risk. There are many signs and symptoms of oral cancer that we will look for when we do a full check-up.
To do this, our team will look at the interior of your mouth. If we find any indication of oral cancer, we will recommend a biopsy. This allows us to take samples for testing to look closely at the cells. A biopsy is generally done by gently removing a small portion of the cells from the area. The oral cancer screening process is not painful and can be done in our office.
Keep in mind that we may recommend this on a routine basis if there are any concerning signs. Just having an oral cancer screening on a routine basis can help us detect it early.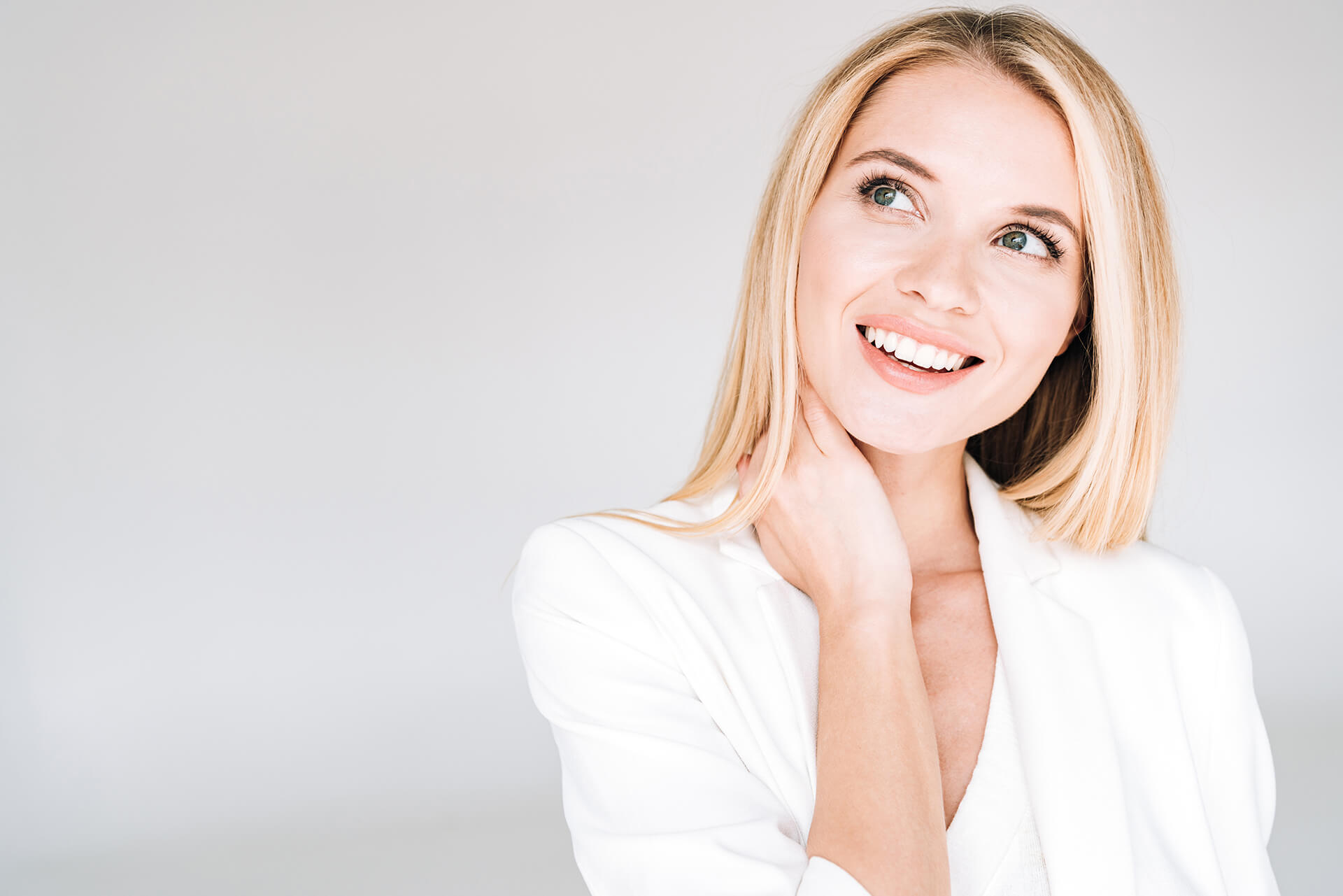 Know what oral cancer looks like
Knowing the symptoms and signs of oral concern is essential. They include:
Sores on the interior of the mouth that do not heal.
Patches that are white or red located on the gums, tongue, or cheeks.
Trouble swallowing or chewing.
Lumps located on the gums, lips, tongue, throat, or other areas of the oral cavity.
A feeling of something stuck or lodged in the throat.
Numbness, pain, or bleeding in the mouth.
Ear pain.
Changes to the voice.
Any type of long-lasting or hard-to-treat sore throat.
Who is at risk of oral cancer?

This condition can develop in anyone. As a result, we encourage every one of our patients to have this type of screening. Keep in mind that treatment is far more effective when it is early. Those who are most at risk for this condition include:
A family history of cancer of any type (genetic testing may be available).
Men are more likely to develop oral cancer than women.
Those who smoke or use smokeless tobacco.
Those who have HPV, or human papillomavirus.
Those who are over 55 are more likely to have this condition.
Those who drink alcoholic beverages frequently.
Those who have had significant sun exposure.
Call our office today for oral cancer screening.

Do not put off getting the help and care you need. Call our office today to discuss your risk of this life-threatening condition. Oral cancer screening can be a part of your routine dental checkup. Contact our office today for your appointment.
The Proof is in Our Patients
Everyone at Royal Dental are amazing! Both my kids were so nervous to go for the first time, but as soon as we were brought back with the hygienist they forgot all about their nerves. The staff really know how to talk to and treat the kids and made them feel so comfortable. They're personable, honest and funny! My daughter already asked me when she can go back haha
I highly recommend this dental practice. The office staff and the dentist are all kind, patient, friendly, professional, and helpful. The office is clean, and inviting. I have anxiety, they r always so helpful, made me feel relaxed, so I was able to complete all the work I needed done here. Such a great place, with highly professional staff.. thank you all.
As someone with extreme dental anxiety I have avoided the dentist like the plague for years. But after having a filling fall out I went to Royal dental as they were highly rated in the area and I was not disappointed at all. Everyone is so friendly and kind in the office. They put me right at ease and reassured me every step of the way. I've been back about 4 time now for cleaning and a few other cavities and I'm so happy I found Royal Dental to have this work done for me.
Schedule your dental appointment online today. 
Save time and register before your appointment.