Full & Partial Dentures Available
Dentures reduce your risk of gum and bone disease and help you look younger too. Full or partial dentures are a treatment option if you have multiple missing teeth.
Tooth replacement that is both quick and affordable
Dentures can restore the function and appearance of your teeth following tooth loss. Improve your oral health and quality of life with full or partial dentures.
Partial dentures (or bridges) attach to your available and existing teeth. The procedure can be removable or fixed and will fill the gaps where your teeth are missing.
Full or complete dentures replace your entire upper or lower section (arch) of teeth. Dentures are made to fit on top of your bone and gum tissue and are held in place by pressure or dental adhesive.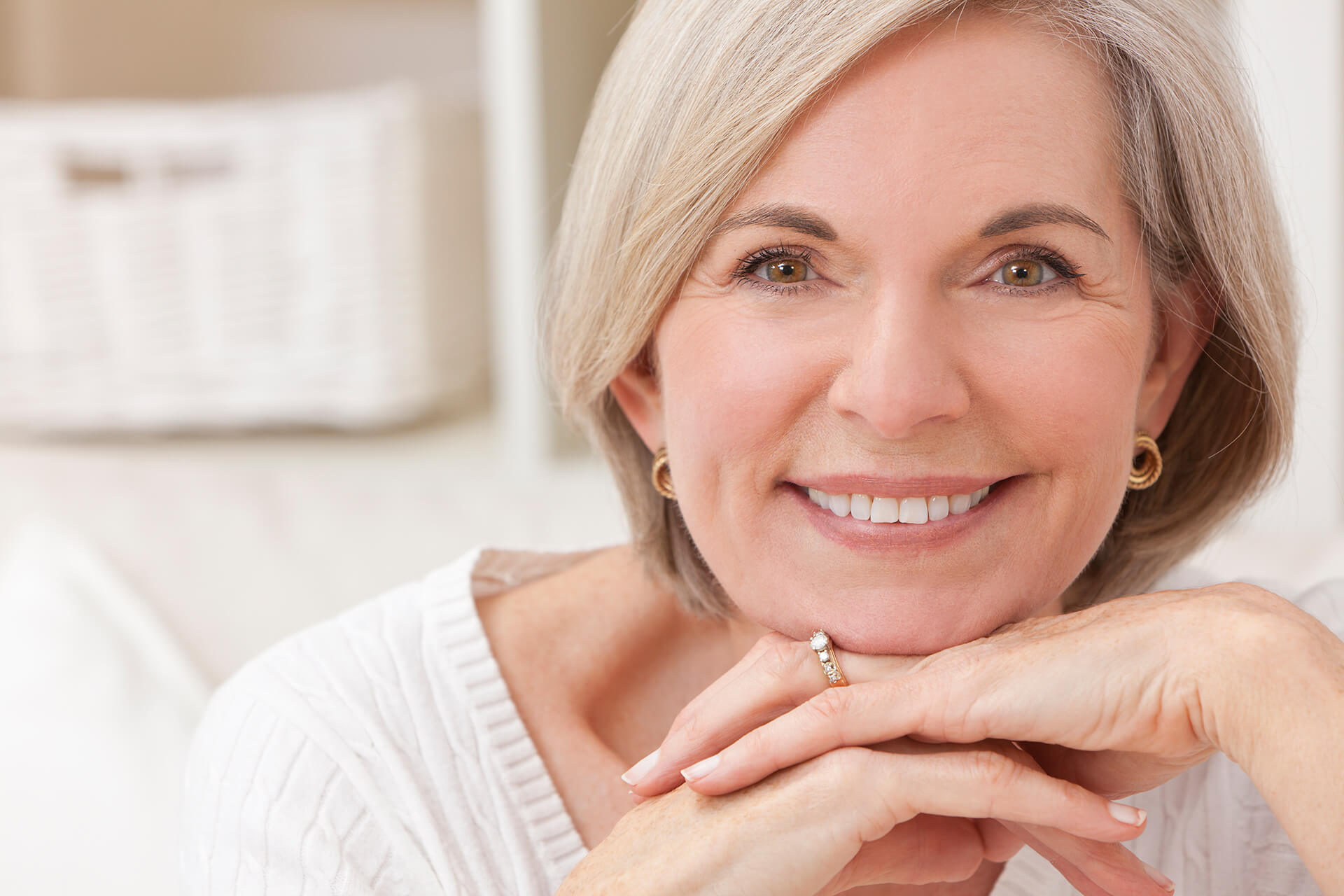 A good time to consider tooth replacement with dentures includes
When you have a difficult time eating, chewing, and generally enjoying meal times.
When you are easily misunderstood during conversations because you're having difficulty pronouncing words.
When you want to prevent your facial muscles from sagging.
When you want to restore and improve your ability to smile.
Tooth replacement without the lengthy waiting period

Our office creates your dentures on-site. Our laboratory and available technology deliver your dentures fast and affordably. Take care of your dentures as you would your natural teeth.
Prevent staining and bad breath.
Use a soft tooth brush for daily oral hygiene.
Soak your dentures to remove stains and preserve their appearance.
Store them in water when not in use.
Preserve your gum health by removing them during nighttime sleep.
Schedule routine dental examinations to maintain a proper fit. 
The Proof is in Our Patients
Everyone at Royal Dental are amazing! Both my kids were so nervous to go for the first time, but as soon as we were brought back with the hygienist they forgot all about their nerves. The staff really know how to talk to and treat the kids and made them feel so comfortable. They're personable, honest and funny! My daughter already asked me when she can go back haha
I highly recommend this dental practice. The office staff and the dentist are all kind, patient, friendly, professional, and helpful. The office is clean, and inviting. I have anxiety, they r always so helpful, made me feel relaxed, so I was able to complete all the work I needed done here. Such a great place, with highly professional staff.. thank you all.
As someone with extreme dental anxiety I have avoided the dentist like the plague for years. But after having a filling fall out I went to Royal dental as they were highly rated in the area and I was not disappointed at all. Everyone is so friendly and kind in the office. They put me right at ease and reassured me every step of the way. I've been back about 4 time now for cleaning and a few other cavities and I'm so happy I found Royal Dental to have this work done for me.
Schedule your dental appointment online today. 
Save time and register before your appointment.