Our Team Is Dedicated To Serving You
A key component of our goals is to help every patient feel comfortable and right at home when receiving services from us. We work closely with each patient to ensure they know what all their options are. Every patient understands the procedures, the benefits they offer, and the opportunities they can provide. Our team of dentists wants to help every patient have a healthy, beautiful smile. 
Dr. Mahadi takes pride in her career, with a DMD from the esteemed Tufts University and over 20 years of dental experience, and focuses her new office on one goal: providing the best dental care that will promote healthy habits and give you results that last. Her services are extensive, including not only routine dental treatments but also dental implants, Invisalign treatment, and cosmetic dentistry. Working out of a state-of-the-art facility, equipped with CBCT Analysis, 3D Treatment Planning and Diagnosis, Guided Implant Surgery, and digital impressions. Dr. Mahadi's work is supported by the latest, most precise technology in her field.
Aside from her professional capabilities, Dr. Mahadi's dreams, from humble beginnings, are what set her aside from the rest. As a young woman growing up in a third-world country, she became interested in the dental field due to her interests in the arts and sciences. It is the art of precise, beautiful dental work and the science behind dental health and treatment that fuels her enduring passion for dentistry. Later, throughout her career, she found a new passion through her dentistry: hospitality and leaving her patients with genuine smiles on their faces. Dr. Mahadi works hard to make sure that you are comfortable and that your needs and wants are fully addressed. It is a combination of her dental skills and her caring, attentive personality that has earned her thousands of loyal patients throughout her career!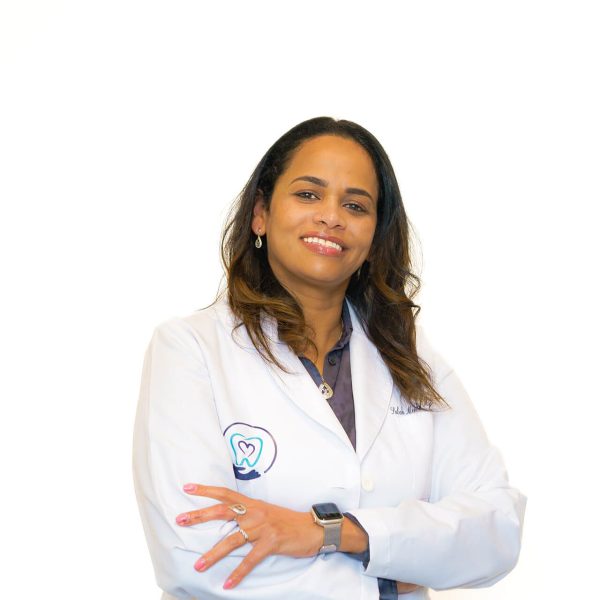 The Proof is in Our Patients
Everyone at Royal Dental are amazing! Both my kids were so nervous to go for the first time, but as soon as we were brought back with the hygienist they forgot all about their nerves. The staff really know how to talk to and treat the kids and made them feel so comfortable. They're personable, honest and funny! My daughter already asked me when she can go back haha
I highly recommend this dental practice. The office staff and the dentist are all kind, patient, friendly, professional, and helpful. The office is clean, and inviting. I have anxiety, they r always so helpful, made me feel relaxed, so I was able to complete all the work I needed done here. Such a great place, with highly professional staff.. thank you all.
As someone with extreme dental anxiety I have avoided the dentist like the plague for years. But after having a filling fall out I went to Royal dental as they were highly rated in the area and I was not disappointed at all. Everyone is so friendly and kind in the office. They put me right at ease and reassured me every step of the way. I've been back about 4 time now for cleaning and a few other cavities and I'm so happy I found Royal Dental to have this work done for me.
Schedule your dental appointment online today. 
Save time and register before your appointment.